Novitec's new styling and tuning kit could be the closest we'll get to a Fiat Panda 100HP replacement.
At the moment the most exciting Alfa Romeo MiTo you can buy is powered by a 155bhp 1.4-litre engine. There is a more powerful Mito GTA in the pipeline with a rumoured 200+bhp, but if you had to buy a MiTo today and you needed more power where would you go? To Novitec...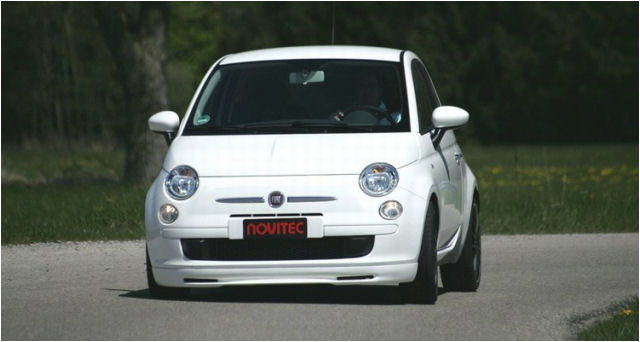 The Novitec Fiat 500 is the latest in a long line of tuned Italian cars from Novitec. They've previously tweaked Ferraris, Alfa Romeos and other Fiats, now it's the turn of the baby 500. First of all Novitec tackled the 500's engines. The 1.3 diesel...