Ahead of any official releases from Ford, pictures of the 2008 Ford Focus ST have been 'leaked' onto the internet.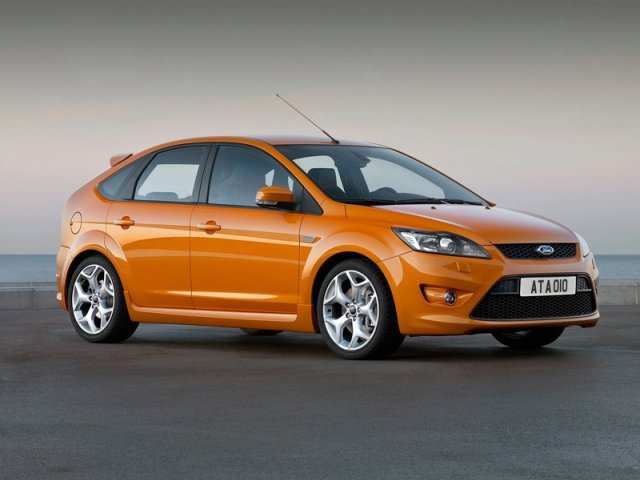 Sporting new Mondeo-style headlights and foglight housing, the facelift is subtle but effective, bringing in cues from Ford's new 'Kinetic' design philosophy. A new honeycomb grill appears at the front, with the larger air intake taking inspiration from the Verve concept recently shown by Ford.
At the back is a reworking of the rear bumper with a diffuser built in to improve high-speed stability. Otherwise changes are subtle with the twin-exhausts of the old model remaining, althogh the Focus now has LED tail lights.
On the inside changes are less exciting, with a range different fabrics and slightly improved dash materials. Wow.
The important bit, the 2.5 litre turbo-fed 5-cylinder engine remains the same. It's a shame they couldn't have extracted a bit more power out of it, but at least 222bhp is still a respectable figure.
The revised Focus will hit the showrooms in January, with the ST following in the Spring.