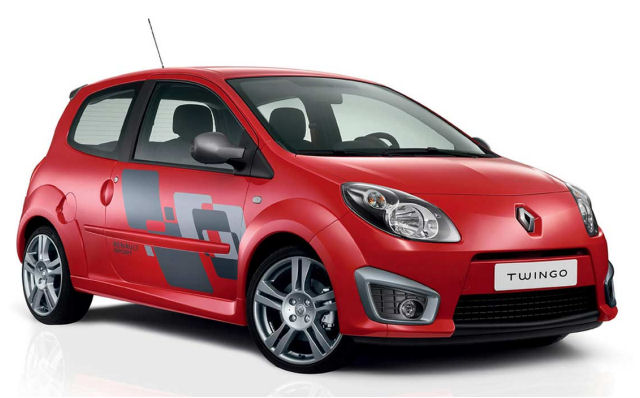 Although you could be forgiven for confusing the standard Renault Twingo with something out of the Little Tikes catalogue, here's a model that should help dispel that image – the Twingo Renaultsport 133.
Prices have just been announced for the Twingo Renaultsport, and you can have one for just £11,550 when it arrives in showrooms in September. You can also order the Cup chassis for an additional £650 which gives the car a lowered ride height, stiffer springs and dampers, and 17-inch alloy wheels.
With a 1.6-litre naturally-aspirated engine the Twingo gives 133bhp, which might not sound a lot at first, but don't forget this is a small car with not much weight to lug around. Expect similar levels of grip and handling to the Clio, so it will be able to make the most of that power.
Visually the Twingo 133 gets wider wheel arches and sills, so you should be able to tell it apart from the lesser Twingo GT. You also get 16-inch alloys as standard running on 195/45 tyres, and ESP which can be completely disabled (something of a novelty these days.
On the inside you get a leather RenaultSport steering wheel, RenaultSport rev counter with gearshift indicator light, RenaultSport front seats with extra lateral support, aluminium pedals and orange seatbelts.
An extra bonus is that if you order a Twingo RenaultSport 133 within the first 133 days after the order books open you will receive a voucher for a free place on a RenaultSport trackday sometime in 2009.