Loder1899, a Bavarian company that has been tuning cars since the turn of the 20th century, has recently had a go at injecting a bit of style into the slightly humdrum Ford Focus TDCi. The result is the considerably more interesting Loder1899 Ford Focus TDCi.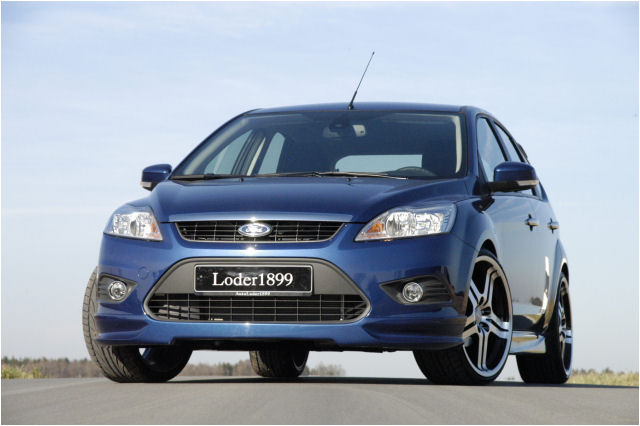 Ford have been a bit slow at catching onto the growing demand for hot diesel hatches, with the Mondeo ST 2.2 TDCi being their only serious attempt at combining sporty looks with strong performance. The fastest diesel in the standard Focus range is the 2.0 TDCi, pushing out 133bhp, which falls well short of competition such as the Renaultsport Megane dCi 175 and Golf GT TDi 170.
So Loder1899 have worked their magic to design a bodykit that transforms the mild looks of the recently facelifted Focus, giving it a much more aggressive look and meaner stance. The body kit comprises a front spoiler, rear diffuser, rear hatch spoiler and side skirts, all finished off with a lowering kit that drops the ride height by 35mm.
There are also some fantastic alloy wheels, available in different sizes from a modest 17-inches up to a massive 20-inches. You even get handmade, hand polished stainless steel door handles to finish off the look.
It's not all show, however, as Loder1899 offer a tuning kit that includes a new ECU and a sports exhaust that liberate an extra 30bhp from the diesel unit, pushing power up to 163bhp.