The Golf GTI 250 by Morego proves that there's always room for improvement.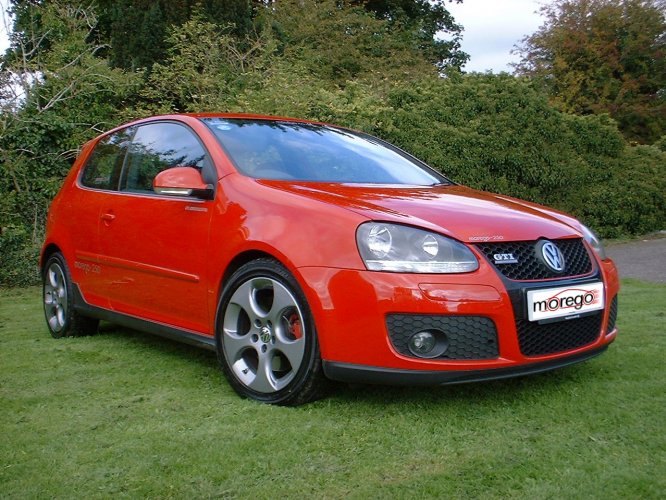 The bog-standard Volkswagen Golf GTI (Mk5) has become something of a celebrity in the hot hatch world. Praised by just about all of the motoring publications, the Golf GTI is acknowledged to have the best chassis of the current breed of hot hatches, which more than makes up for its lack of firepower when stacked up against the competition. Its relatively modest 197bhp doesn't look too good when compared to a Ford Focus ST (222bhp), a Vauxhall Astra VXR (240bhp) or the Golf's Spanish cousin, the Seat Leon FR (237bhp).
Well, you can now give your Golf a fighting chance against those young upstarts by paying a visit to Morego and handing over the modest sum of £995. What you get is a new ECU and a low pressure cat back stainless steel exhaust, which doesn't sound like a lot for your money. But the gains are far impressive than the ingredients suggest. There's a considerable 55bhp released from the 2-litre turbo, raising the total to 252bhp available at 5600rpm, while torque raises by an additional 62lb.ft to 269lb.ft at 2800rpm. Suddenly your £995 seems like much better value for money – 28% more power and 33% more torque … bargain!
The transformation is impressive, with the swell of torque giving the Golf real accelerative urge that's missing in the standard car. In any gear at any speed a brush of the throttle is enough to rapidly push the speedometer round the dial, and it quickly becomes an addictive thrill.
But it doesn't end there. Morego also give you the option to add their 'Power Grip' suspension kit (£495 fitted) which lowers the ride height by 10mm and adds 1.75 degrees of negative camber to the front wheels. These new settings give the front end even more grip, reducing understeer and allowing you to get onto the throttle earlier on the exit out of corners.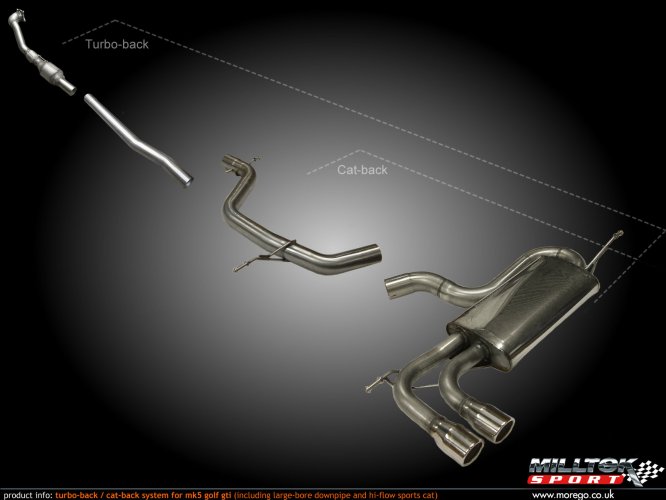 The Morego 250 really shows the hard work that VW have put into the development of the chassis for the GTI. Even with the extra power the Golf still maintains traction in the dry, allowing you to really push on with confidence. Even in the wet it behaves well, with the standard traction control keeping wheelspin in check. What's also surprising is that if you're running your Golf GTI on standard 17″ wheels you still get a more supple ride than the standard car running on the optional 18-inch wheels.
You really can't argue with this conversion. Not too expensive, considerable gains in power and torque, and it doesn't turn your car into an unruly handful. If I had a Golf GTI I'd be making straight for Morego's door before they see sense and start charging twice the price.