With the British Motor Show nearly upon us, Ford are just oozing with pre-show information. Following the details of the Focus RS we now learn that the new Fiesta, due in October 2008, will have a Zetec S model at the top of the lineup.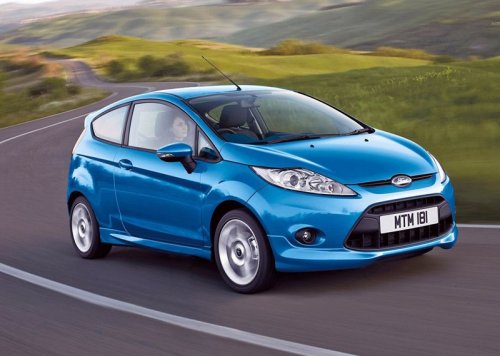 Now the Fiesta Zetec S has never been what you'd call a proper hot hatch, but at least the new model will have more pace than the outgoing model. This time round the petrol version wlil be powered by a new Duratec Ti-VCT 1.6-litre engine, with power up from 99bhp to 118bhp. On top of that the new Fiesta is said to be 40kg lighter than the previous model, so acceleration and economy will both benefit as a result.
The new Zetec S should be capable of running 0-62mph in just 9.9 seconds, while at the same time returning close to 50mpg and, if you're interested, emitting just 139g of CO2 per kilometre.
The Zetec S will get the usual add-ons to make it stand out from the lesser models, namely 5-spoke 16-inch alloys, side skirts, different bumpers and a rear spoiler.
You can also expect better handling from the new Fiesta Zetec S. As before you'll get stiffer suspension than the base models, but the new car also features a stiffer body shell. Thanks to the use of high-strength steel the new body is 10 percent stiffer than before, so body roll should be less of an issue.
'I believe this is the most dramatic Fiesta since the very first model and it is the most complete and expressive interpretation yet of our kinetic design philosophy, echoing both inside and out the major elements of the exciting Verve Concept vehicles that inspired such a positive reaction around the world. Of course, you would expect a new Ford to be great to drive and our engineers have worked hard to ensure that new Fiesta will deliver excellent driving quality.' – John Fleming, president of Ford Europe
Despite the Ford press office taking on the characteristics of a leaky sieve, there is no news yet of the increasingly popular diesel version of the Zetec S. I'm sure there will be one and it will still use the 1.6-litre TDCi engine, but whether or not power will be increased … we'll have to wait and see.