Fans of the Skoda Fabia vRS hot hatch may be disappointed to hear that the new version will be powered by a 1.4-litre TSI petrol unit. The old diesel powered vRS was a popular car that combined discrete looks and 50mpg+ economy with strong performance from its 130bhp 1.9-litre TDI.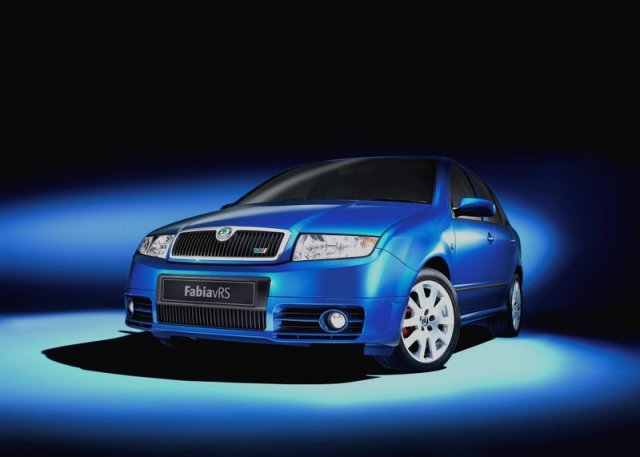 The new engine is basically the same as that currently featured in the 170bhp Golf GT, which uses both a turbocharger and supercharger to squeeze loads of power from a small capacity, with the added benefit of increased economy and lower C02 emissions. According to Skoda chairman Reinhard Jung "We have the opportunity to bring it up to 174 horsepower but we have not decided the final output".
Personally I think the lack of a diesel option is a mistake as buyers become more aware of the cost of filling up at the pumps. The old vRS had cut itself a bit of a niche, with many smart buyers not caring about the 'social stigma' of the Skoda badge and opting for a fun car that was cheap to run. The new TSI engine will be much more greedy on fuel (expect 40mpg) and also have a bigger road tax bill thanks to its higher C02 output.
I suspect part of this decision is to do with internal VAG politics. The old 1.9-litre unit is due to be phased out, but replacing it with the 140bhp 2.0-litre TDI might give the Fabia too much performance and start stealing siginificant sales from the likes of the Ibiza Cupra, Polo GTI and Audi's upcoming A1.
There are rumours that there is a new 1.6 TDI in the works. If this engine should appear it would be ideal for the Fabia, but it seems unlikely that Skoda would receive a new engine before it has featured in the Volkswagen and Audi range.
The new Fabia vRS is expected to arrive within two years, so there's time for the TDI engine to filter down through the VAG group. If Skoda were to sell two versions of the vRS, a TSI and TDI, I would expect it will be the TDI that will be the bigger seller. We'll just have to wait and see.