So we've established that the standard SEAT Leon Cupra is a great car, but how about if you could have one with a race inspired dealer-fitted body kit? Well, how about the SEAT Leon Cupra K1?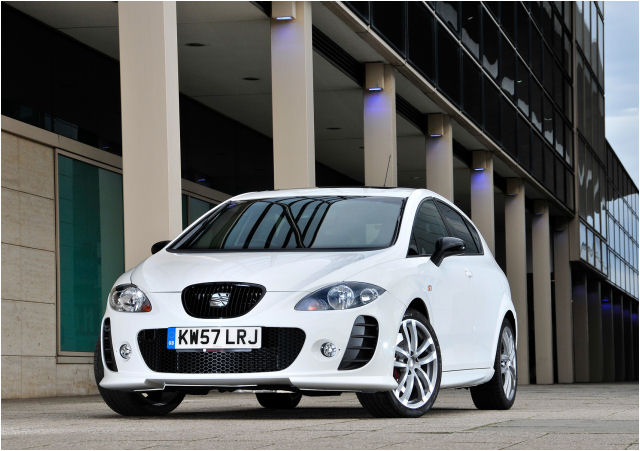 Supposedly taking inspiration from SEAT's successful BTCC racer, the K1 gets a new body kit to give the car an even more aggressive look. Front and rear bumpers are replaced with items that have gaping air intakes, although presumably they serve no purpose otherwise the standard Cupra would have had them. But hey, if that's what fashion dictates then who am I to argue?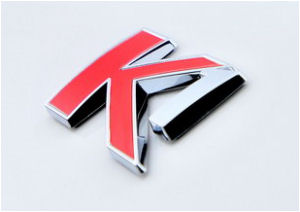 On top of the restyled bumpers you get side skirts, a slightly larger rear spoiler and a chrome-tipped oval exhaust.
Available in Inferi Black, Emocion Red, Luna Grey and Candy White, the Cupra K1 costs an extra £1,000 over a standard Cupra. Not exactly a bargain, particulalrly as you don't get any additional equipment.
As if paying £1,000 for some dubious bumpers wasn't enough, you also have to pay extra if you want some new alloys to go with the bodykit. For an extra £205 you can have some 18-inch Orion alloy wheels in either black or white.
Performance-wise there are are no changes to the 237bhp 2.0-litre engine, so the K1 really is all show and no extra go. One piece of good news is that the standard car has had it's price dropped from £19,695 to £19,495.
Personally I'd stick with the standard Cupra and spend part of the £1,000 on the optional bi-xenon headlights. They feature 'dynamic bend lighting' that allows the headlights to follow the turn of the steering wheel, allowing you to see round corners better in the middle of the night. They cost a considerable £870 but are a much better investment than a bodykit.