Unusual paintjob? Check. Painted door handles? Check. Optional extras included as standard? Check.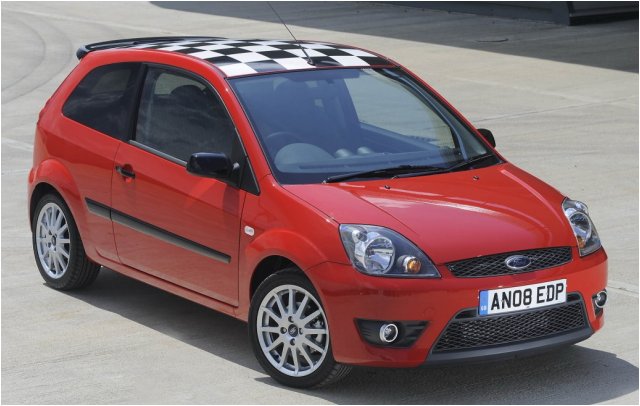 It's time to clear some old stock to make way for the new Fiesta, so here comes another limited edition from Ford. This time it's the Fiesta Zetec S Red Edition, following in the garish footsteps of last year's Celebration edition and before that the Anniversary edition.
As the name suggests it comes in one colour, Colorado Red, with the same black-and-white chequered roof pattern as the previous special editions. In addition you get Panther Black painted door handles, side trim, mirrors and rear bootlid trim. To me this just looks like plain old black plastic from a distance, but the metallic paint does look much better close-up.
On the inside the standard half-leather seats are swapped for full leather seats in 'Ebony Haze', or black to you and me. You also get rear privacy glass, so if you carry ugly passengers in the rear you won't offend passers-by.
Sadly there are no mechanical changes and you can only choose the 1.6-litre petrol with 99bhp.
There will be 400 Red Editions made available, each priced at £13,000. This makes it £1,000 more than a standard Zetec S, but you are saving a bit on the extras that are included.