The Ford Fiesta ST185 solves the problems of the standard Fiesta ST – namely a lack of power and character.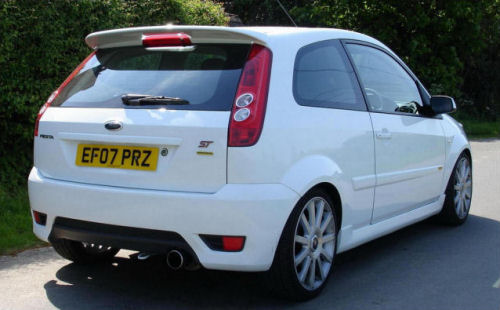 SPECIFICATION
Engine:
4-cylinder, 1999cc
Max Power:
[email protected]
Max Torque:
147lb [email protected]
Power-to-weight:
165bhp/ton
Top Speed:
129mph
0-60mph:
6.9 seconds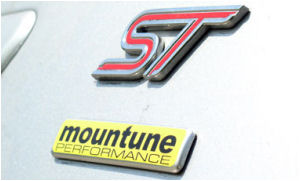 When Ford announced the ST version of the current Fiesta, I have to admit at being a little disappointed that the 2-litre engine would only be pushing out 148bhp. After all, the outgoing Focus ST170 had a 2-litre engine that gave 171bhp, so this seemed like a bit of a backward step. Having said that, fitting the 2-litre lump under the Fiesta's bonnet was a bit of a challenge for the Ford engineers as space was extremely limited, so I should probably cut them some slack.
As a result performance is good, but far from the best in class. The ST is up against the likes of the Renaultsport Clio 197 (197bhp), Mini Cooper S (172bhp) and Vauxhall Corsa VXR (189bhp).
So I was interested to hear about the new Fiesta ST185, a collaboration between Ford and Mountune (the racing division of Roush, Ford's friendly tuner). Available as a choice of two upgrade kits, power can be increased by up to 37bhp to give the Fiesta some serious performance potential.
The kits work as follows – Stage 1 boosts power to 163bhp by the addition of a new free-flowing exhaust with high flow catalyst and tubular manifold, high flow air induction system and engine ECU remap, which will set you back £1,435 (excluding fitting). The Stage 2 upgrade adds new camshafts and valve springs to the Stage 1 package and takes power up to 185bhp, costing £1,838 (excluding fitting). You can also add a suspension upgrade and leather Recaro seats.
With the Stage 2 kit fitted acceleration is increased significantly, with the 0-60 sprint dropping from 7.9 to 6.9 seconds, although the claimed top speed remains the same at 129mph. Considering the 25% power increase this is surprising, but it's probably a sign that the car's new top speed hasn't been tested.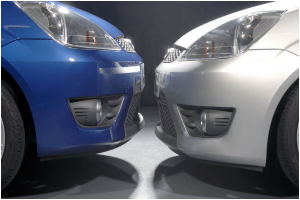 The problem here is that takes the price of a brand new ST185 to £17,989 plus fitting costs. This is perilously close to the £17,995 price of an entry-level Focus ST-1 boasting 222bhp from a 2.5-litre 5-cylinder turbo engine.
However, these kits are available as an aftermarket accessory from selected Ford dealers. So find yourself a good used Fiesta ST (1-year old examples are available for £10-11k if you shop around) and save yourself a mint. It'll certainly give unsuspecting Clio and VXR drivers a surprise when your '150bhp' Fiesta can match their performance!