German tuner Lexmaul has announced a new set of upgrades for the Opel Corsa OPC, otherwise known as the Vauxhall Corsa VXR in the UK.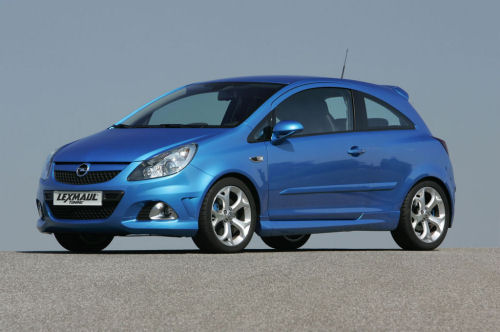 While Corsa lovers have already been treated to a 225bhp Corsa, courtesy of Triple Eight Engineering, this tuned Corsa breaks the 200bhp with slightly more restraint.
By upgrading the ECU, Lexmark have managed to squeeze an extra 18bhp and 48lb.ft of torque from the VXR's 1.6-litre turbocharged engine. This gives a total of 207bhp and 241lb.ft of torque, which may be short of the 888 Corsa VXR but should make it more user-friendly.
Lexmaul will upgrade your Corsa for 899 Euros (approximately £700) and this includes all later software updates. You can also add a kit to lower the ride height of your Corsa by 35mm for 195 Euros (£155) or 50/40 mm for 213 Euros (£165).