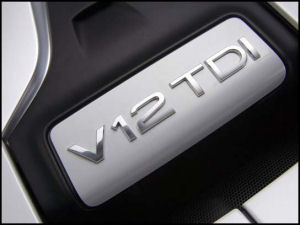 Now this might seem like heresy to keen drivers and petrolheads, but the future of performance cars is diesel. Yes, the black, smelly stuff that goes into low-revving engines with no power that kick out choking clouds of soot. Well, at least that used to be the case.
I used to drive around in a 1996 Ford Fiesta Classic, powered by a mighty 46bhp 1.8-litre diesel engine. Despite the car weighing little more than a keg of beer it was infuriatingly slow, with 0-60mph eventually arriving in about 18 seconds and in-gear acceleration that was measured in minutes. It was noisy, smoky, and surprisingly not very economical, and embodied everything that gave diesels a bad name. On the other hand it taught me a hell of a lot about the importance of keeping up momentum, and despite dreadful understeer it was always a challenge to keep as much speed as possible through the corners!
However, my perception of diesels changed when a friend of mine got a shiny new Volkswagen Golf GT TDI, back in 2000. It was the first of the Pumpe -Duse cars with 115bhp from its 1.9-litre engine, and after the old Fester it was a revelation. Quick, quiet (by diesel standards), economical and, with the optional chassis upgrade, it also handled pretty well. In performance terms it was a lot better than my (at the time) new petrol Focus, with the massive torque making mincemeat of my weedy 1.6-litre unit. The Focus handled better though!
Since then Pumpe-Duse technology has moved on and we now have a 2-litre Golf GT TDI that has 170bhp and a massive 257 lb.ft of torque, while still returning 47.9mpg. Other manufacturers have followed suit, mostly using common rail technology, which offers similar gains in power and torque while returning impressive economy.
As diesel technology has moved on, so has the cost of fuel. With both unleaded and diesel now fetching well over £1 per litre at the pumps, many motorists are starting to turn to the economy of modern diesels to cut their fuel bills. As a result sales of big capacity petrol units are down and their second-hand values tumble. This does mean you can pick up a bargain in the pages of Autotrader, but you've still got to fill it with fuel and pay the damn road tax!
But the canny manufacturers have spotted a nice little earner in the shape of the hot diesel. The Golf that I drove 8 years ago was probably the first of the breed, combining a strong diesel engine with a sporty body kit and Volkswagen desirability. Now that diesels are even more powerful and pack an even bigger punch they start to make more sense for someone looking for proper performance. For a start you've got the Renaultsport Megane 175 DCi and the Seat Ibiza 160 Cupra, then there was the Mondeo ST TDCi and the Skoda Fabia vRS.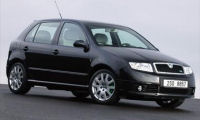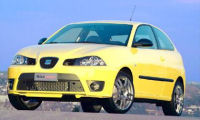 Take the Golf as another example. The GT Sport spec level is very close to that of the petrol GTI and the performance isn't as far off as you might think. 170bhp against 200bhp might not sound that close, but when you look at the torque output you'll find that the diesel's 257lb.ft is considerably higher than the petrol's 207lb.ft. Faced with a choice between 35mpg and Band F road tax (£205) for your GTI or 47mpg and Band D (£140) for your TDI, you'll find yourself paying quite a bit extra for that petrol purity as you rack up the miles in your petrol GTI.
Now this is where the driving purists will point out that 'diesels have such a narrow power range', 'they don't sound as good', 'less pleasurable to drive', blah, blah, blah. To a certain extent they're right, pushing a diesel engine around the rev counter can be quite painful on the ears and is nowhere near as good fun as, for example, thrashing the nuts off a high-revving Honda unit. But diesels are getting closer to the characteristics of petrol engines, and even Honda are looking into building a high-revving diesel-powered Civic Type R.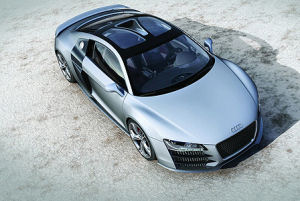 Its not just road cars that are turning to diesel, racers are starting to switch from unleaded too. Audi have been dominating at the LMP1 class at races such as Le Mans with their diesel-powered R10 racers and Peugeot are following suit this year. Its the success of the Audis that has led to the first diesel-powered supercar, the V12 Audi R8 TDI sporting 500bhp, 737lb.ft of torque and estimates of 28mpg.
We're even seeing 'performance' fuels for diesel cars. Shell have released their Diesel Extra fuel onto the forecourts, competing with BP's Ultimate. As with their petrol counterparts these fuels generally cost a bit more, but are supposed to reward you with fractionally more power and better MPG than standard fuel.
The only direction for fuel prices to go in the long term is up, and the current government policy of repeatedly pummeling motorists for more and more money means that road tax will only increase. Environmental concerns will lead to greater punishment for higher CO2 emissions and that will mean the difference between the tax bands will grow, widening the cost gap between the petrol cars in the higher bands and the diesel cars below them kicking out less CO2.
Now I'm not saying the petrol car is dead. There'll always be people with enough cash to cover the higher running costs of a petrol car, but as motoring continues to get more expensive more people will turn to the dark side. If this means we get more hot diesels to fool around in, it might not be such a bad thing after all.